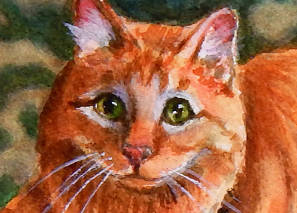 Much to my black cats' dismay, orange cats remain my favorite painting subject. To make matters worse, I vacuumed all their black fur off of this rug before I started painting…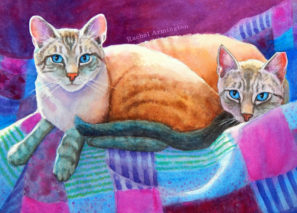 Two Lynx Point Siamese cats, Rufus and Earlene, were lucky enough to move out of a feral cat colony and into a loving home. Visit this post to see my paintings of them!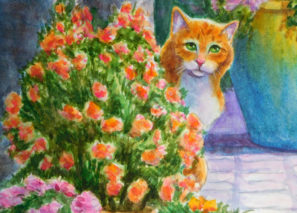 In this post I have create a downloadable, printable PDF that you can color. You can follow along with me as I paint the drawing on one of my YouTube video tutorials.
Please note that all copyright and reproduction rights remain with the artist.