Feel free to browse through the other templates and coloring pages on this website to see if there is another design you'd prefer for your night light.
I recommend matte finish shrink film for this project. As with other shrink film projects, the color of the fairy will grow deeper and a bit darker when the heat shrinks the film and draws the pigments closer together on the surface. You can changes the colors of the fairy as you like, or even just print out the template (click butterfly-fairy-nightlight.pdf ) as a coloring sheet if you don't want to make a night light.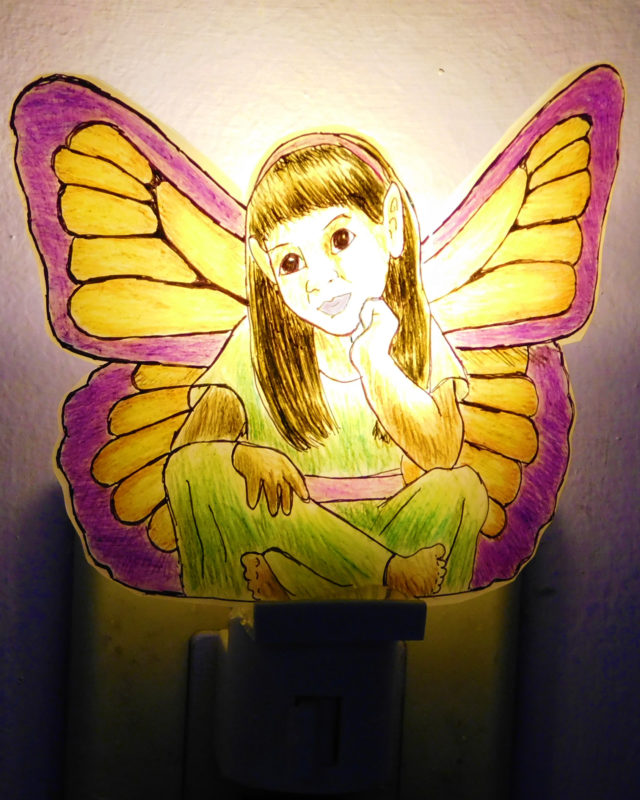 ---
The American Gothic Chimp template is adapted from an art lesson from one of my other websites, ChildrensArt.Info.
You can print out the template (click american-gothic-nightlight-template.pdf )
Here is what this night light looks like in the dark!