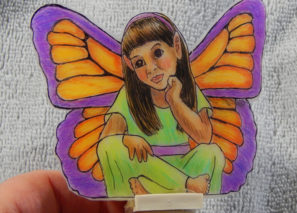 Make your own butterfly fairy night light to keep you company at night. Or, if you are in a bit of a silly mood, make an American Gothic Chimp night light!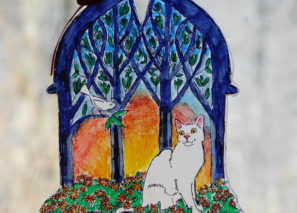 When you trace the design on this print out, you can adapt and color the cat to match you own pet.
Please note that all copyright and reproduction rights remain with the artist.