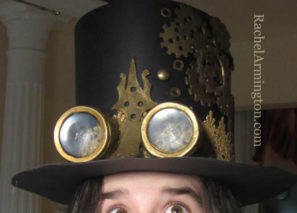 Make steampunk or mad hatter hats from poster board, or adorable mini top hats from scrap-booking paper for your patient pet.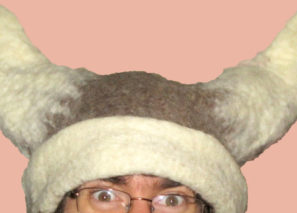 I never really got the hang for knitting. The only knitting project I ever tackled was a scarf, which in the end became a heptagon-shaped potholder. But I love looking (and feeling) different types of fiber. Look at how beautiful this particular fiber is! It's made up of silk and wool and alpaca that was […]
Please note that all copyright and reproduction rights remain with the artist.