This YouTube Tutorial shows two ways of making a suncatcher, first with permanent markers on clear shrink film, then with colored pencils on matte shrink film.

Back in the 1980's a friend and I signed up for an evening class on stained glass. We envisioned making fun little suncatchers to hang in the windows of our apartments. But after work, when we arrived in the classroom, we found a dead-serious expert on 16th century stain glass windows.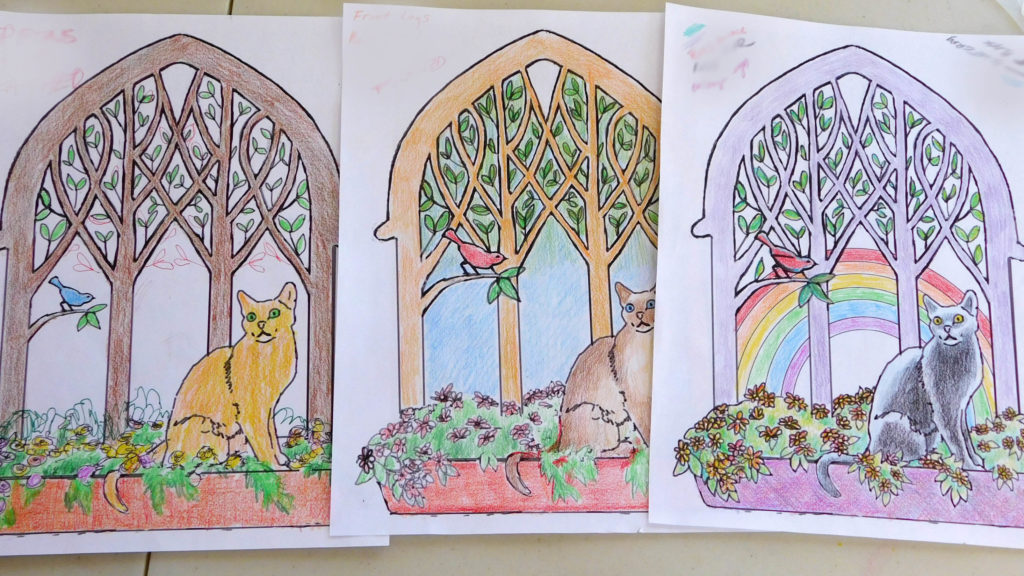 We were not the only students dismayed to find that we'd actually signed up for a grueling course where we were expected to design and complete a window in six weeks. Even the materials turned into an ordeal: we were required to purchase a lot of expensive stained glass, and the nearest supplier was a couple of hours drive away (yes, this was before the internet).
With that memory close to my heart,I decided to make a fun little suncatcher out of a piece of plastic. As I played around with the design, I realized that the print out template for the CAT IN THE ARCHED WINDOW SUNCATCHER would also make a great coloring page.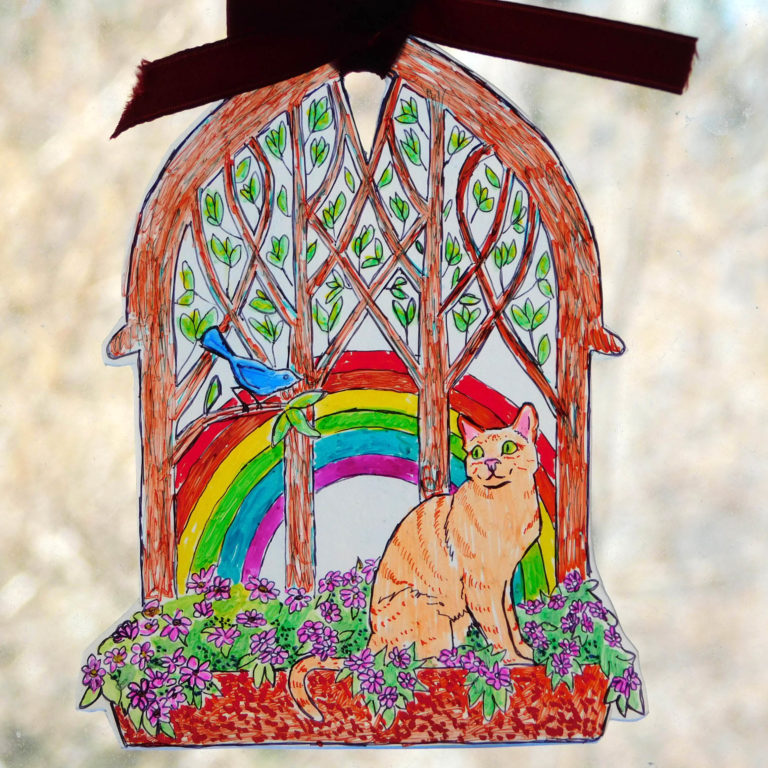 I used Grafix Shrink Film, which is the same material as Shrinky Dinks, which is the same material as Number 6 plastic in your recycling bin. Graffix comes in 8-1/2″ x 11″ sheets in a variety of finishes and colors.
Here is Mo admiring the snow with her sun-catcher. It's March 31st… tomorrow is April, and it's snowing! We might get over half a foot, possibly up to a foot!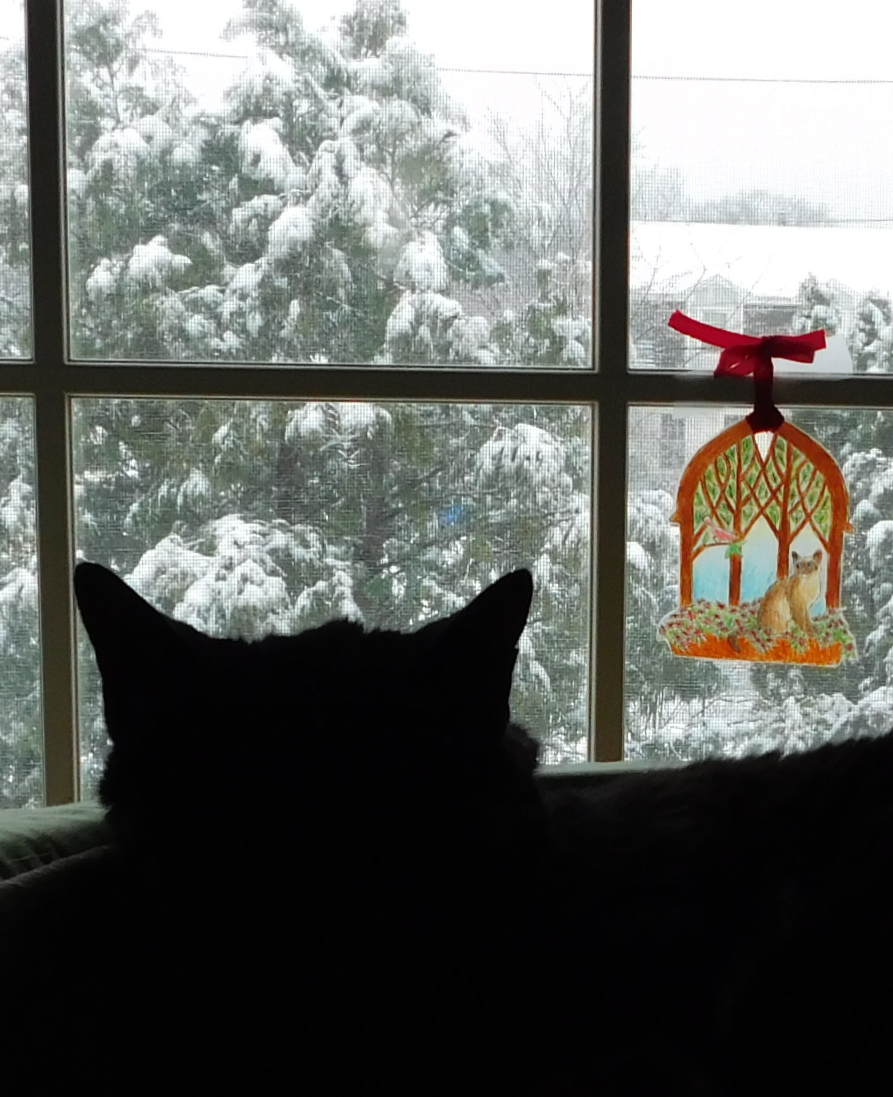 Mo is SO sleepy. Mo says "Wake me when it's springtime".